I partook in the music project Oneironaut during 2010-2011 (and more rarely in 2012), playing Black Deck and more rarely other instruments, and doing video editing. "Oneironaut mixes various sound sources and effects to create music both for dancing and for private listening.  Oneironaut's music is a form of neo-shamanism, with an emphasis on self-expression and live interaction." You can follow Oneironaut on Facebook.
(Skip the mp3 player to view videos instead.)
Oneironaut on SoundCloud:
Oneironaout live at Halloween 2011: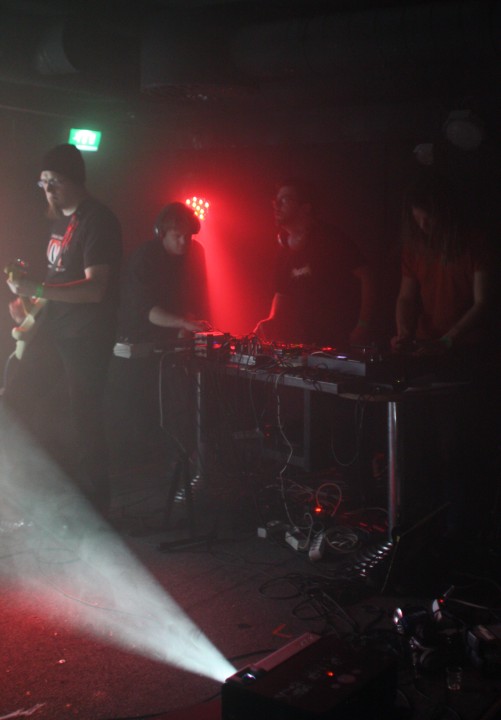 Oneironaut's first gig was in Hevimesta, Oulu, Finland, 2010-11-06. To accompany the music (or the other way around), we had made a 1-hour movie or music video which was projected on a whitescreen. This was divided in 10 parts, available for viewing below.