As far as I know, yehar.com is safe to visit. But I've had some problems with anti-malware or Internet security companies categorizing yehar.com as malicious. So far these have been false alerts.
McAfee
Currently I have no problems with McAfee's SiteAdvisor. I recall I had to ask for a re-evaluation once.

Webroot
Then Webroot started blocking Facebook links to yehar.com, citing "SPAM LINKS" and "infection". You can check your own site and ask for re-evaluation here.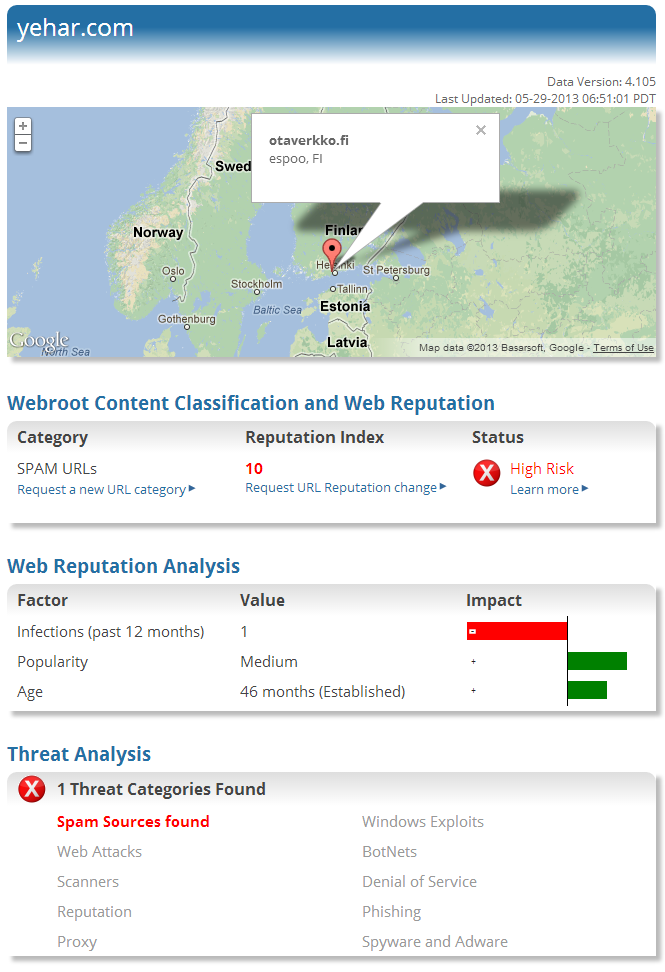 Immediately after submitting the database change requests, I got a few e-mails like these:
Hello!

Thanks for submitting your suggestion of yehar.com to BrightCloud's Database Change process. We will email you again after we review your suggestion. We evaluate all requests and typically update our data and service if necessary within 24 - 48 hours.

- BrightCloud Team Questions? Suggestions? Need help? Contact us at [CENSORED]
Within 24 hours they updated the evaluation in their database: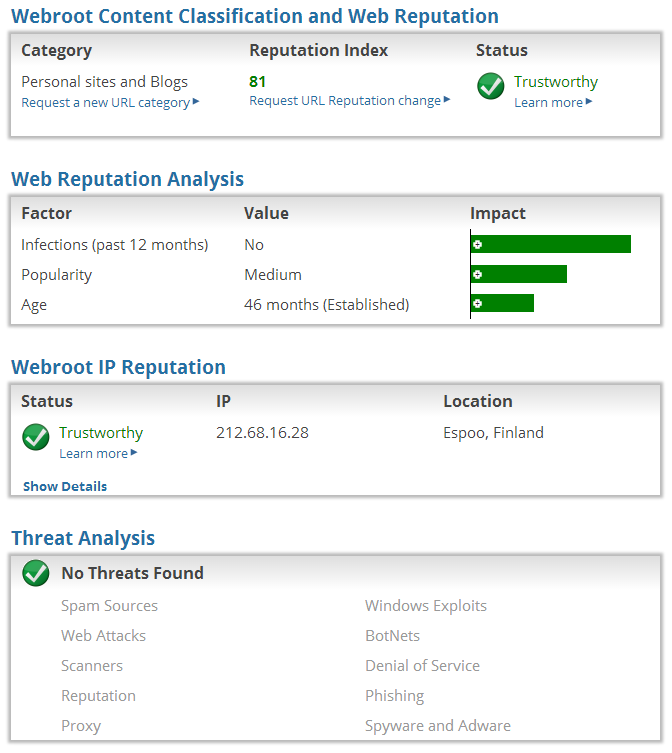 Google
With Google I've never had any false alerts. Their reports, accessible through Webmaster Tools seem the best judged.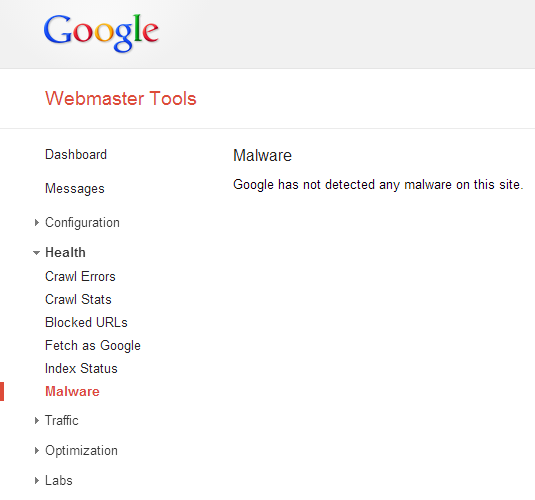 Websense
I looked for other companies that might prevent access to yehar.com for some people. This turned out Websense: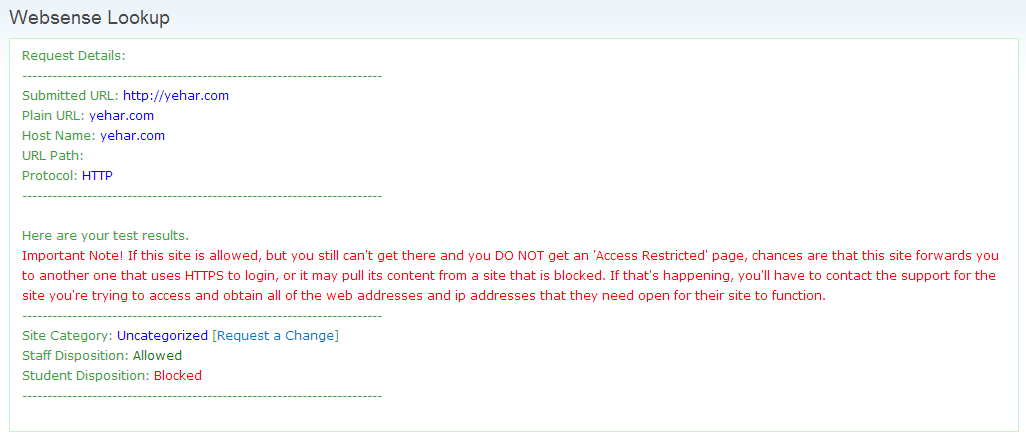 As instructed, (after registering) I tried to access the Site LookUp Tool to request a change. But I wasn't allowed to:

They gave an alternative to send a request by e-mail, and I did that, by writing them this:
Hello,

My site, http://yehar.com appears to be blocked to students by Websense. Would you please review this as there are very informative technical articles there.

-olli
They immediately sent a confirmation e-mail, and within two days I got an e-mail saying they have re-categorized yehar.com:
Hello,

The site you submitted has been reviewed and assigned the following category:

http://yehar.com/ - Educational Materials

Categorization updates should be reflected in the next scheduled database publication, and will be available shortly to Real-Time Updates subscribers.

Thank you for your inquiry,

Lorna Websense Labs
Ask and you shall be given:

Norton
Norton thinks yehar.com is OK: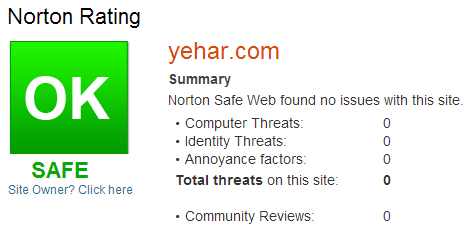 F-Secure
F-secure doesn't make a hasty judgement:

Let's rush the issue by clicking on the "Site Owner Feedback" link offered: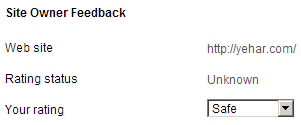 After a couple of days:

Trend Micro
I know some have problems with Trend Micro, which is used by Facebook, but I don't: